We're passionate about giving everyday Australian families access to healthier and more affordable snack options. 
All of our products are handmade to order using the best ingredients, which are free from additives and refined sugar. Our Bliss Balls are the perfect addition to school lunchboxes, snacks on-the-run and even for a tasty treat after dinner.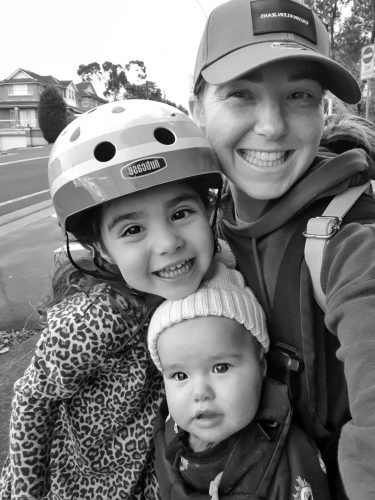 About the Founder 
Hey I'm Lauren, a very proud mum of two spirited and snack obsessed little girls!!! Trust me I understand that life is chaos when you have young kids – you're constantly busy trying to juggle it all. And I know all too well that making sure your kids' lunchboxes and snack game is up to scratch can be a little overwhelming at times.
My vision for The Tiny Bites Co. was born well before my actual babies were, it came from a desire to have access to healthier snacks which weren't loaded with protein powders and refined sugar.  That's why our Bliss Balls are free from protein powder and preservatives, making them perfect for kids (and adults too!).
I love packing them into my kids' lunchboxes for picnics, having them for brekky on the go, as an afternoon treat and my favorite is pairing them with a cup of tea once the kids are in bed.
And don't worry, you don't need to have kids to enjoy our products, they're loved by adults of all ages and lifestyles too.
So head to our store and order some today, you won't be disappointed!